Transform Your Data & Improve Data Governance
Secure High-Volume Digital Transformation of Records
Convert Physical Records to Searchable, Retrievable Records
Anacomp has provided data governance, information management and secure data compliance to Fortune 500 companies and federal government agencies for over 50 years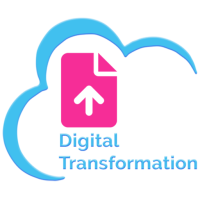 High-Volume Record Digitization
If the agency has physical records and desires digitization, Anacomp provides high-quality digitization services of paper, micrographic and large format drawings with associated metadata to facilitate search, retrieval and records management.
Anacomp offers turnkey solutions to Federal agencies for the digitization of official records with implementation in days, not months.
Complete physical and electronic chain of custody management is delivered through Anacomp's proprietary document and production control systems.
Anacomp conversion centers have Federal Government Authority to Operate (ATO) that complies with all requirements of:
Leading Data Visibility
Solutions For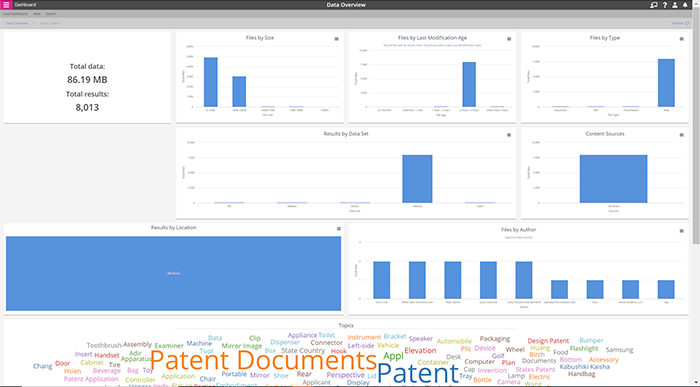 The example above shows a drill down on "patent" in the previous menu word cloud. Metadata is customizable and some of the typical metadata include:
File Content
Date of Creation & Last Modified
File Size
Author
Document Type
File Location Path
More than 80% of data* may be unstructured, unknown, duplicated or potentially unprotected in file shares or other locations on an organization's servers. Anacomp's D3 solution enables you to unlock and secure the power of your entire data estate by auto indexing the content of all files in a friendly UX design.
*IDC projections by 2025
Data Discovery & Digitization Services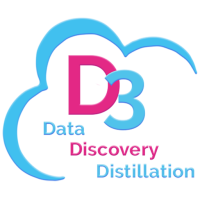 Discovery & Classification for Compliance
D3 is the only solution that solves the problem of automated data estate inventory and identification, with customizable metadata assignment for all records based on actual content, context and data source location.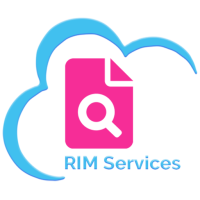 Record & Information Management Services
Anacomp is a leading U.S. provider of RIM (Record & Information Management) consulting services and engagement offering an actionable plan for record management, including high-volume digitization of records.
We have developed a proven, highly developed and refined holistic methodology to evaluate records management systems and streamline transition from paper-based to electronic records processes.
RIM assessment and engagement process is designed to assist agency customers in identifying full records inventory, including:
RIM assessment delivers an actionable plan that encompasses each agency's business case including:
The scope may also include assessment of the company's electronic file shares and recommendations for digitization or archival storage of physical records.
Digital Transformation & D3 Solutions By Organizational Challenge
Security & Ransomware Data Risk Challenges
Data identification at the content level to assign role-based security to unstructured file shares
High volumes of potentially unprotected texts, emails and other unstructured data
PII data duplicated and unprotected in multiple data sources
Digital Transformation with D3 solutions can help you digitally secure your data with confidence
Cloud & Data Migration Challenges
Lack of visibility of ROT (Redundant, Obsolete, Trivial) data
Inability to properly classify and merge data sources
Exposure to security risks and ransomware
Interdepartmental review and assignment of data for migration and systems integration
Digital Transformation with D3 solutions can help you see and manage your data so you can create workflows with confidence
Mergers & Acquisitions Data Challenges
Efficiently merge, index, secure and assign large volumes of data
Unifying Go-to-Market strategies and Customer Experience plans based on data
Resources and cost to harness data assets effectively
Monitoring and managing files as they are are added and changed
Identifying and integrating data into existing systems
Digital Transformation with D3 solutions can help you merge and maximize your data with confidence
Access to Total Data Estate for Analytics Challenges
More than 80% of data assets will be unstructured by 2025 according to IDC's 2018 report
Limited visibility of unstructured data and customer interactions limits analytics accuracy
Digital Transformation with D3 solutions can help you analyze and harvest value from your data estate with confidence
FOIA Compliance & Declassification Challenges​
Increasing regulation including FOIA, HIPAA and GPDR requires ongoing and timely PII management
Over-retention risk monitoring while maintaining compliance with data retention requirements
Unknown or unidentified PII data within unstructured data that require application of appropriate security controls
Fines and reputation risk from data breach or non-compliance
Digital Transformation with D3 solutions can help you know and control your entire data estate with confidence
M-19-21 Directive Challenges
NARA federal mandate to digitize all files by end of 2022
Petabyte volumes of physical files and unstructured dark data
PII and classified data requiring identification and efficient management via auto metadata indexing
Digital Transformation with D3 solutions can help you digitize, extract and manage your data with confidence