M&A Data Integration Equals ROI
Merging Means Meshing Your Data with Confidence
D3 Solutions to Maximize M&A Market Potential
Anacomp has provided data governance, information management and secure data compliance to dozens of Fortune 500 companies for over 50 years
Mergers and acquisitions are undertaken to maximize efficiencies and cross-marketing potential of the merging companies. Unfortunately, according to a 2017 Deloitte M&A Sales and Marketing Report, only 27% of mergers help a company grow faster than its historical rate or help it keep up with its peers. 
Often it's a failure of execution in timely go-to-market growth strategies building on defined synergies and successfully merging detailed customer and operational data. They key is to be able to move quickly in taking stock of the data, understanding its context and empowering internal departments to quickly act with confidence using data-driven decisions.
Without knowing what you have, you can't effectively merge data and then mine it for marketing value and timely ROI. 
But there is a solution. Know what data you have in both companies to integrate for success.
Anacomp's data identification, categorization and digital transformation solutions enable comprehensive metadata indexing via content, context, source and attribute mapping for mergers and acquisitions preparation and execution.
Our services and software include digitization, AI/machine learning and OCR content extraction, automated indexing of high-volume petabytes of files with customizable metadata, federated search for compliance and regulatory requests, and a continuously updated, drill-down inventory of digital files with notifications and bulk tagging for interdepartmental management.
Data Visibility & Assessment Solutions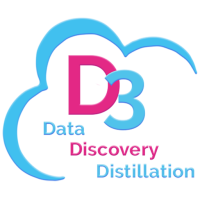 Discovery, Visualization & Categorization of Data Estates
D3 is the only solution that solves the problem of automated data estate inventory and identification, with customizable metadata assignment for all records based on actual content, context and data source location.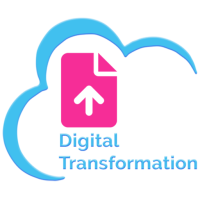 High-Volume Record Digitization
If your business has physical records and desires digitization, Anacomp also provides high-quality digitization with short turnaround and associated metadata to facilitate search, retrieval and records management.
Complete physical and electronic chain of custody management is delivered through Anacomp's proprietary document and production control systems.
Anacomp conversion centers have the highest authorization and compliance, including: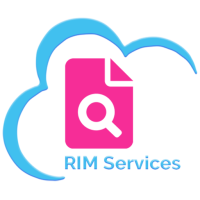 RIM Professional Consulting Services
Anacomp is a leading U.S. provider of RIM (Record & Information Management) consulting services and engagement offering an actionable plan for record management, including high-volume digitization of records.
We have developed a proven, highly developed and refined holistic methodology to evaluate records management systems and streamline transition from paper-based to electronic records processes.
RIM assessment and engagement process is designed to assist agency customers in identifying full records inventory, including:
RIM assessment delivers an actionable plan that encompasses each agency's business case including:
The scope may also include assessment of the company's electronic file shares and recommendations for digitization or archival storage of physical records.
Tom Cunningham
Anacomp CEO
Using D3 Solutions for M&A and Analytics Discovery
Solutions for All Your Data Challenges
All Your Organization's Data in One Dashboard