Invisible Data is Risky Data
Unprotected PII and Hidden, Unsecured Files Need Identification
Manage Risk with D3 Data Identification, Categorization & Monitoring
Anacomp has provided data governance, information management and secure data compliance to Fortune 500 companies for over 50 years
Data breaches are increasing with ransomware attacks and the White House is urging companies to take measures like data backup and testing response procedures. However, it may be impossible to completely prevent an attack, which is why a data-centric approach to security is critical. 

Humans make mistakes in securing data, sometimes in error or out of convenience in the moment. Employee turnover causes risky files to be inherited without management of those files. IT staff often are not in a position to make a decision about what to delete. 

These untracked gigabytes of potentially sensitive files with PII, passwords or noncompliant data create a hazard for organizations. Compounding the problem is DROT (Duplicated, Redundant, Obsolete, Trivial) files that take up expensive and unstructured space in data storage. 

Our partner, NowVertical, found from their research, that every organization may hold as much as 10 GB of unstructured DROT data per employee. And on average, 42% of this data is company sensitive and should be encrypted, protected or deleted before cloud migration, with 1% of files even containing security risks like passwords in plain text with encryption keys alongside databases. 

A single, small mistake can lead to serious reputational and financial damage to an organization, and there are plenty of examples already in the news. Without knowing what you have, you can't know what needs to be protected, deleted or remediated prior to migration. 

But there is a solution. Bring all your data into the light so you can respond responsibly.
Anacomp's data visibility and digital transformation solutions enable comprehensive indexing via content, source and attribute mapping for all of your data risk, data migration and compliance management. 

Our services and software include digitization, AI/machine learning and OCR content extraction, automated indexing of high-volume petabytes of files with customizable metadata, federated search for compliance and regulatory requests, and a continuously updated, drill-down inventory of digital files with notifications for interdepartmental management.
Data Digitization & Risk Assessment Solutions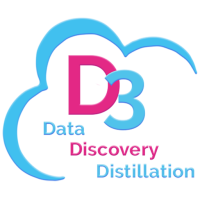 Discovery, Visualization & Categorization of Data Estates
D3 is the only solution that solves the problem of automated data estate inventory and identification, with customizable metadata assignment for all records based on actual content, context and data source location.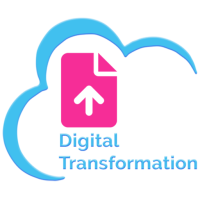 High-Volume Record Digitization
If your business has physical records and desires digitization, Anacomp also provides high-quality digitization with short turnaround and associated metadata to facilitate search, retrieval and records management.
Complete physical and electronic chain of custody management is delivered through Anacomp's proprietary document and production control systems.
Anacomp conversion centers have the highest authorization and compliance, including: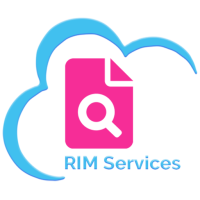 RIM Professional Consulting Services
Anacomp is a leading U.S. provider of RIM (Record & Information Management) consulting services and engagement offering an actionable plan for record management, including high-volume digitization of records.
We have developed a proven, highly developed and refined holistic methodology to evaluate records management systems and streamline transition from paper-based to electronic records processes.
RIM assessment and engagement process is designed to assist agency customers in identifying full records inventory, including:
RIM assessment delivers an actionable plan that encompasses each agency's business case including:
The scope may also include assessment of the company's electronic file shares and recommendations for digitization or archival storage of physical records.
Tom Cunningham
Anacomp CEO
Identify High Risk Items in Your Data Estate with Drill-Down Accuracy
Solutions for All Your Data Challenges
All Your Organization's Data in One Dashboard