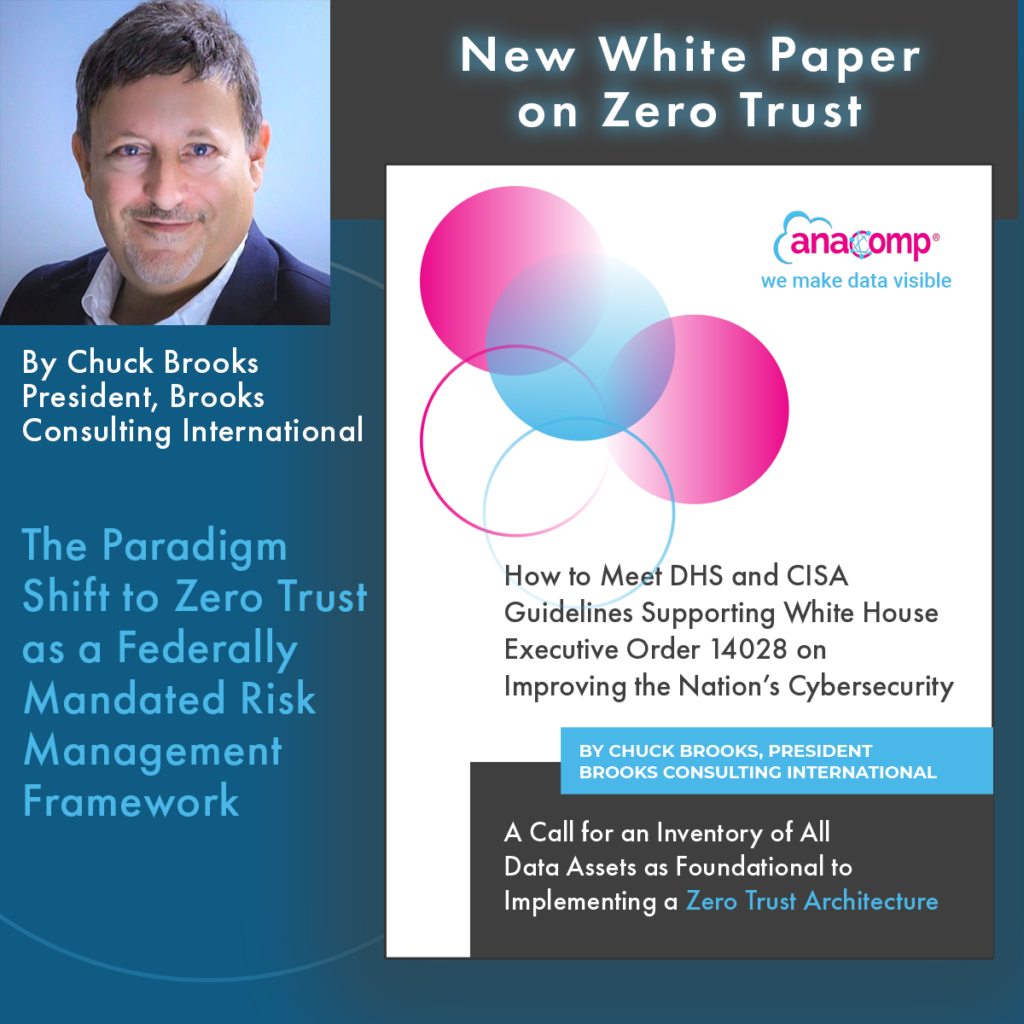 Download Zero Trust White Paper
With cyberthreats on the rise, Zero Trust is the new data-centric paradigm shift in cybersecurity. New federal regulations and guidelines focus on identifying and managing data risks from both people and technology. This white paper addresses building a Zero Trust foundation that starts with a complete inventory of critical assets including data.  You can't protect what you don't know you have.
Chuck Brooks is a globally recognized cybersecurity thought leader who served as a two-time presidential appointee and was also named the top person to follow in Tech on LinkedIn. Chuck serves on Anacomp's Advisory Board.